Business analytics refers to the various tools, strategies, and practices used to evaluate organizational capabilities, determine where improvements are needed, and create long-term business plans. Professionals in this field rely on a range of datasets pertaining to different areas of their organization, including finance, sales and marketing, supply chain logistics, and human resources. Global business leaders recognize the important role that analytics play in organizational management, and careers in this field are projected to grow as a result. The Bureau of Labor Statistics predicts that management analyst, financial analyst, and computer systems analyst jobs will increase by at least 12% between 2014 and 2024. However, experts also note a significant lack of qualified employees. The McKinsey Global Institute forecasts that, by 2018, the U.S. corporate sector will face a shortage of 1.5 million trained analysts and managers.
Several educational pathways are suitable for aspiring business analytics professionals. This article explores degrees, certification programs, and other educational options for a career in business analytics.
To become a business analyst, you should have studied mathematics, accounting, finance, computing and information technology, and business management. Business analysts should also have strong time management and critical thinking skills. The following list represents some of the most important skills and competencies for budding business analysts to master before entering the workforce and competing for jobs.
Math and Technical Skills
Financial Planning
Financial planning coordinates monetary funds, assets, and investments for setting long-term goals for businesses and individual households. Analysts study tax records, statements, and other financial data to learn about their organization's history and set realistic short- and long-term financial goals.
Risk Assessment
Risk assessment involves determining potential risks based on certain situations and associated threats. Analysts study the magnitude and probability of loss to access risk. The process also includes developing strategies to help organizations mitigate and address risk in the future.
Statistical Analysis
Statistical analysis ― or the use of data samples to predict outcomes for larger populations ― is critical to business analytics. Once statistical data has been collected and evaluated, analytics professionals create summaries (or models) that articulate what the data means and how it can be used to make organizational improvements.
Computer and IT Skills
Visual Modeling
Among the top skills for business analysts is visual modeling, which is a term for graphic representations of abstract concepts and ideas. Analytics professionals utilize visual modeling to illustrate the data trends they identify, as well as the relationships between data and organizational performance factors. Visual modeling requires up-to-date knowledge of current software tools and platforms.
Analysis Tools
Analytics professionals use many different tools, most of which are computer-based. Tools include programs that mine, organize, and analyze different types of data, including big data, a term for relatively large data sets that require specialized analysis. Other tools are used to perform functions like creating spreadsheets or generating visual models.
Programming
Computer programming is important among business analyst IT skills. Programming refers to writing software programs using specialized coding languages, such as Javascript, HTML, and SQL. Analytics professionals with programming skills are often called on to create or improve upon existing tools and programs used to extract, evaluate, organize, and store key datasets.
Business Management Skills
Problem-Solving
In business, the key to problem-solving is to first identify the root cause of the problem and then explore possible solutions in order to mitigate the issue. Analytics often plays a role in the way businesses pinpoint underlying causes behind problems and develop ways to effectively address them.
Elicitation and Facilitation
Elicitation is the process of using organizational needs and capabilities to develop concrete business plans, while facilitation refers to business plans based on feedback from consumers, shareholders, and vendors. Analytics requires a keen understanding of how elicitation and facilitation drive business improvements.
Sales and Marketing
Business analysts should have a strong understanding of sales and marketing. Different datasets are used to determine consumer needs and preferences, attach reasonable prices to goods and services, advertise products to certain segments of the population, and evaluate ways to improve these products in the future.
Soft Skills
Time Management
Time management is emphasized across all areas of business, including analytics. Employees are expected to allocate reasonable amounts of time to different tasks and find a pace that allows them to remain productive and diligent over the course of a workday.
Ability to Handle Change
In the corporate sector, work settings and expectations constantly change, and employees are expected to adapt quickly in order to fulfill the requirements of their job. For analytics professionals, these changes often include software updates and new data collection tools.
Critical Thinking
Critical thinking is required to identify the implications of different data trends and translate them into workable business strategies. The corporate sector can also be a high-pressure work environment, and analytics professionals are often required to perform critical assessments while working under deadlines.
A certification in business analytics provides a pathway for professionals to enter the workforce without completing a formal college program. Many analytics employees earn certifications to bolster their educational credentials and remain competitive in the job market. Certification is linked to job security, higher salaries, and career advancement opportunities. In some cases, employers will pay for their personnel to become certified in areas pertaining to their current position.
A certification program in business analytics can typically be completed in a year or less. In most cases, candidates must study a required curriculum and then pass a comprehensive exam. Students may earn professional (or graduate) certificates through coursework at colleges and universities. Those who are not enrolled at a particular institution may pursue certification through professional organizations. Four leading certifications in business analytics are outlined below:
Entry Certificate in Business Analysis (ECBA)
The International Institute of Business Analysis offers this entry-level certification program, which is designed for current students and recent graduates. Candidates must complete at least 21 professional development hours prior to sitting for their comprehensive exam, which features questions based on the Business Analysis Body of Knowledge (BABOK) Guide, which is considered an industry-standard publication.
Certified Business Analysis Professional (CBAP)
Also offered through the IIBA, the CBAP is designed for analytics professionals with at least 7,500 hours of work experience over the previous decade. No formal coursework is required for the CBAP. Candidates must complete a 120-question exam based on content found in the BABOK Guide.
PMI Professional in Business Analysis (PMI-PBA)
This credential from the Project Management Institute is geared toward high school graduates and undergraduate degree recipients. At least 4,500 professional development and employment hours are required. The certification exam features 200 multiple-choice questions.
Google Analytics Individual Qualification (IQ)
Available through Google's Analytics Academy, this certification demonstrates proficiency in different areas of Google analytics, which are used to evaluate how websites perform on internet searches. The certification is awarded to anyone that passes the Google Analytics IQ Exam, which is free for all candidates.
A bachelor's degree in business analytics or a related field (such as business administration or database management) is widely considered the minimal educational level for jobs in business analytics. However, some roles, such as junior data analysts, are available to associate degree holders or certified professionals. Roles for associate-degree holders may be limited in terms of earnings, but top performers often advance to higher positions.
Some roles in analytics may be reserved for master's degree recipients or students who have supplemented their bachelor's degree with at least one certification. These include managerial roles, like director of analytics and IT manager. The table below lists average salaries for common positions at each degree level.
Source: PayScale
An internship refers to any formal program that involves hands-on employee training in a practical work setting. In analytics, most internships take place at corporate office settings. Internships are considered beneficial because they allow students to apply knowledge and skills they have gained from a degree or certification program. Students also gain insight about how workplaces function on a daily basis. The table below features information about analytics internships from three leading U.S. companies.
Analytics internships from three leading U.S. companies

| Company | Description | Internship Length | Pay? | Application Process |
| --- | --- | --- | --- | --- |
| Amazon | The Seattle-based online retailer offers three-month summer internships to bachelor's students seeking degrees in business, finance, or related fields. | 12 weeks (40 hours per week) | $6,109 per month | Recruitment takes place from January to March of each calendar year. |
| Target | Target offers internships for aspiring business analysts in several areas, such as finance, accounting, technology leadership, and inventory management. | Varies | $18.94 per hour | Candidates fill out an online application in order to qualify for different opportunities. |
| Starbucks | The Starbucks summer internship is a comprehensive program that includes training in financial and statistical analysis, risk assessment, sales, marketing, and project management. | 10 to 12 weeks | $22 per hour | In addition to recruitment at job fairs and college campuses, Starbucks makes internship applications available on job sites and social media platforms. |
Business Analytics Specializations
Employees with specialized training in certain areas of business analytics are highly valuable in the corporate sector. Due to the size and scope of analytics, many specializations are available. Most are associated with specific roles and daily tasks. Five popular specializations in analytics are listed below.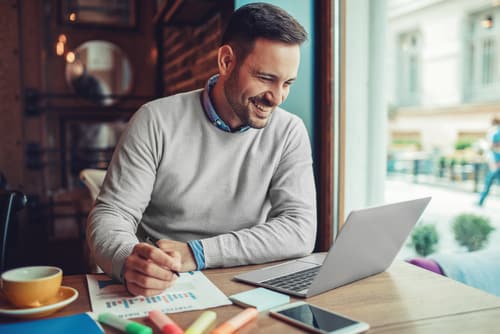 Business Intelligence
Business Intelligence (BI) is a technical term for tools, platforms, and processes that have historically been used in data analysis and predictive modeling. Analytics is a subdivision of BI and is dedicated to new, cutting-edge intelligence systems. BI plays a key role in daily operations such as pricing, marketing, risk assessment, and strategy. According to PayScale, BI analysts earn a median annual salary of more than $84,000 after accruing 10 years of job experience.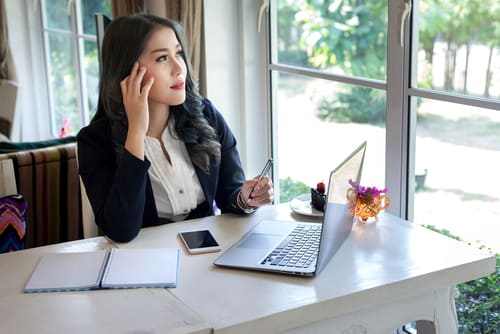 Agile
Agile refers to the methods in which software and computing systems requirements evolve over time, as well as the way companies develop solutions using different personnel and organizational divisions. The term was introduced in 2001 following publication of The Agile Manifesto, which was co-authored by 17 industry leaders. PayScale notes several professional roles associated with Agile software development skills, including software project managers, senior business analysts, and senior product managers.
Computer Systems
Computer Systems specializations involve intimate working knowledge of the various software, hardware, and network components used in an organization's daily operations. Computer systems analysts run a variety of tests to ensure all equipment, tools, and platforms are in working order. They may also design, develop, and implement new systems at their workplace and evaluate how well they perform. According to the Bureau of Labor Statistics, jobs for computer systems analysts are projected to grow 21% between 2014 and 2024, resulting in roughly 118,600 new jobs.
Business Requirements
Business Requirements is linked to requirements analysis, which evaluates consumer experiences with different goods and services using performance metrics known as 'requirements'. Key requirements include user satisfaction, price-point analysis, and whether or not consumers are able to use or access the product without contacting the company for support. Requirements are important at all levels of business, particularly in product development, sales/marketing, and supply chain logistics.
Information Security
Information Security is a critically emphasizes among modern businesses. Security analysts must safeguard sensitive company data from outside threats. These include criminal elements, like data thieves and viruses, as well as systems malfunctions and other technical problems. According to PayScale, information security analysts earn a median annual salary of $88,736 after accruing 10 years of experience.
Expected earnings for business analytics jobs will vary by position. Some of the factors that influence salaries for analysts include degree and certification level, employer size, city and state of employment, and working reputation. The tables below look at some common jobs for analysts at the entry-level, mid-career, and late-career marks.
Entry Level Jobs

| Job Title | Description | Median Per Hour Pay |
| --- | --- | --- |
| Data Analytics Intern | Because most interns are students seeking hands-on training. They are given a range of tasks and assignments. Although the median annual salary for analytics interns is $32,968, it's important to note that some internships are unpaid. | $24.66 |
| Junior Data Analyst | Junior data analysts collect, evaluate, and organize company data, and then present their findings in the form of reports and presentations. Junior data analysts answer to senior data analysts. | $19.60 |
| Associate Data Analyst | Associate data analysts often share the same background experience and daily responsibilities as junior analysts. They typically work on analyst teams and are tasked with reporting data across all organizational operations. | $24.30 |
Mid-Career Level Jobs

| Job Title | Description | Median Per Hour Pay |
| --- | --- | --- |
| Data Analyst | Analysts collect data from sample populations (typically in the form of surveys and/or interviews) and then use their findings to develop business plans. Data analysts must be proficient at using different software and data collection tools. | $20.13 |
| Senior Financial Analyst | Senior financial analysts lead the collection, analysis, and organization of financial data at their company. Based on data findings, they develop economic projections, risk assessments, budget plans, and organizational goals. | $35.43 |
| Data Manager | Data managers oversee their organization's database systems. They also work with company leaders to identify data collection strategies and create tools and programs that improve on existing models. | $19.12 |
Late Career Level Jobs

| Job Title | Description | Median Per Hour Pay |
| --- | --- | --- |
| Chief Financial Officer | The chief financial officer (or CFO) is an executive that oversees a company's financial and accounting departments. Due to the data-driven nature of corporate finance, many CFOs have a background in business analytics. | $30.95 |
| Director of Analytics | This senior-level role involves leading teams of analysts that collect data across all company operations, as well as consulting with executives to discuss data trends and explore strategic goals. | $123,743 (Salary) |
| Vice President, Analytics | These executives oversee all analytics-driven projects and strategies at their organization. They provide leadership and guidance to analysts and report to company presidents and other leaders about key data findings. | $151,409 (Salary) |